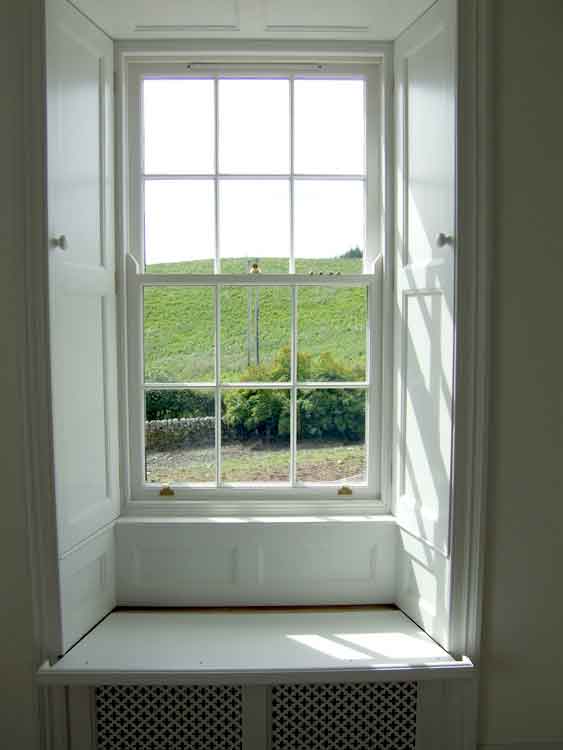 Call us on 07710 096553 if you are looking for timber and wooden sash and case restoration work done in the Stirling and Dunblane area.
Title: Restoring the Elegance: Sash and Case Restoration Work in Scotland
Introduction
In the picturesque landscapes of Scotland, where history and tradition harmoniously coexist with modernity, one can find an enduring symbol of architectural elegance—the sash and case window. These beautifully crafted windows have graced Scottish buildings for centuries, representing a unique blend of craftsmanship and practicality. As the years have passed, many of these windows have weathered the ravages of time, but a dedicated community of artisans and preservationists has undertaken the noble task of restoring these architectural gems. This essay explores the art and science of sash and case restoration work in Scotland, shedding light on the significance of this endeavor in preserving the nation's rich architectural heritage.
Sash and Case Window Restoration Stirling
Historical Significance
The sash and case window, also known as the sash window, has been a quintessential element of Scottish architecture since the 17th century. These windows are characterized by their vertical sliding design, which consists of two sashes that glide smoothly within the window frame. Their elegance and functionality made them a popular choice for both grand mansions and humble cottages alike.
Sash windows are not merely ornamental; they also hold historical significance. They reflect the architectural trends and craftsmanship of their time, from the Georgian and Victorian eras to the Edwardian and Arts and Crafts movements. Restoring these windows is akin to peeling back layers of history and preserving the soul of a building.
Challenges in Restoration
Restoration work on sash and case windows is no small feat. These windows are often found in historic buildings, and their restoration requires a delicate balance between preserving authenticity and enhancing energy efficiency. Some of the key challenges faced by restoration professionals include:
Decay and Damage: Over time, sash windows can suffer from rot, decay, and damage caused by exposure to the harsh Scottish weather. Restorers must carefully assess the extent of the damage and decide whether to repair or replace components.
Authenticity vs. Efficiency: While preserving the authentic character of the windows is crucial, modern energy efficiency standards often require modifications. Striking the right balance is a challenge faced by restorers, as they aim to maintain the historic appearance while improving insulation and functionality.
Sourcing Authentic Materials: Finding authentic materials, such as period-appropriate timber, glass, and hardware, can be challenging. Restorers often rely on salvaged materials or specialized suppliers to ensure historical accuracy.
Skilled Craftsmanship: The restoration of sash windows demands a high level of craftsmanship. Skilled artisans are essential for replicating intricate details and ensuring the windows function smoothly once restored.
Benefits of Restoration
Despite the challenges, sash and case window restoration work in Scotland offers numerous benefits, both for individual buildings and the broader cultural heritage:
Preservation of History: Restoring sash windows allows us to preserve the history and architectural heritage of Scotland. Each restored window tells a story of the past, contributing to a deeper understanding of our cultural identity.
Energy Efficiency: By carefully refurbishing and upgrading sash windows, restorers can improve energy efficiency in historic buildings. This helps reduce energy consumption and contributes to sustainability efforts.
Enhanced Aesthetics: Restored sash windows not only maintain the authenticity of a building but also enhance its visual appeal. The craftsmanship and attention to detail involved in restoration work add value to the property.
Community Engagement: Sash window restoration work often involves local artisans and tradespeople, fostering a sense of community and supporting traditional craftsmanship.
Sash and Case Window Restoration Stirling
Case Studies
Two notable examples of sash and case restoration work in Scotland exemplify the dedication and skill involved in preserving these historic windows.
The Georgian House, Edinburgh: This elegant Georgian townhouse, maintained by the National Trust for Scotland, boasts exquisite sash windows that have undergone extensive restoration. The project focused on repairing decayed timber, reglazing, and repainting to restore the windows' original grandeur.
Tenement House, Glasgow: This unique museum gives visitors a glimpse into Glasgow's tenement life during the early 20th century. Sash window restoration here involved meticulous work, including recreating period-appropriate window cords and weights to ensure smooth operation.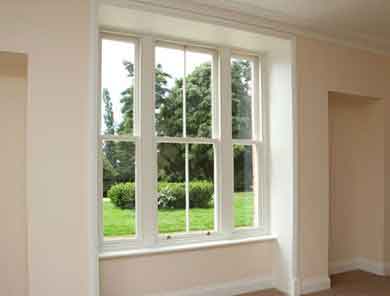 Sash and case window restoration work in Scotland represents a labor of love and dedication to preserving the nation's architectural heritage. Beyond their aesthetic beauty, these windows are a testament to the craftsmanship of bygone eras and the enduring legacy of Scottish architecture. By restoring sash windows, we not only breathe new life into historic buildings but also connect with the past and ensure that future generations can appreciate the elegance of Scotland's architectural treasures.
Hillhead Joiners Stirling install, restore, refurbish and repair timber sash and case windows. We also carry out all types of domestic and commercial joinery and carpentry services to Aberfoyle, Balfron, Bridge of Allan, Buchlyvie, Callander, Cambusbarron, Causewayhead, Denny, Dollar, Doune, Dunblane, Falkirk, Gargunnock, Kippen, Larbert, Menstrie, Stenhousemuir, Tillicoultry and all of Central Scotland.
| Joiners Dunblane |
If you are looking for timber sash and case window repairs in Stirling, Dunblane, Bridge of Allan, Kings Park Stirling contact Hillhead Joiners on 07710 096553.