Elegance Redefined: The Installation of Timber Sash and Case Windows
Timber sash and case windows are timeless architectural features that have graced buildings for centuries, offering both aesthetic appeal and functionality. The installation of these windows is a meticulous process that requires craftsmanship and attention to detail. In this exploration of the installation of timber sash and case windows, we will delve into the steps involved in bringing these elegant windows to life and the transformative impact they have on buildings.
1. Sash and Case Window Installers Stirling
The installation of timber sash and case windows begins with a thorough assessment of the existing window openings. Each building is unique, and this assessment helps determine the specific requirements for the installation process. The goal is to create windows that not only fit perfectly but also complement the architectural style of the building.
Architects and craftsmen work closely with property owners to discuss design preferences, materials, and any special features that need to be incorporated. The planning phase is crucial, as it sets the foundation for a successful installation that meets both aesthetic and functional objectives.
2. Customisation and Design
One of the remarkable aspects of timber sash and case windows is their versatility and adaptability. They can be customized to suit the unique requirements of each building. During the design phase, craftsmen translate the architectural vision into detailed plans, ensuring that the new windows seamlessly blend with the existing structure.
Design considerations include the choice of timber, glazing options, and the configuration of the window panes. These decisions not only impact the appearance of the windows but also their energy efficiency and durability. Timber sash and case windows are often crafted from high-quality hardwoods like oak or mahogany, selected for their strength and natural beauty.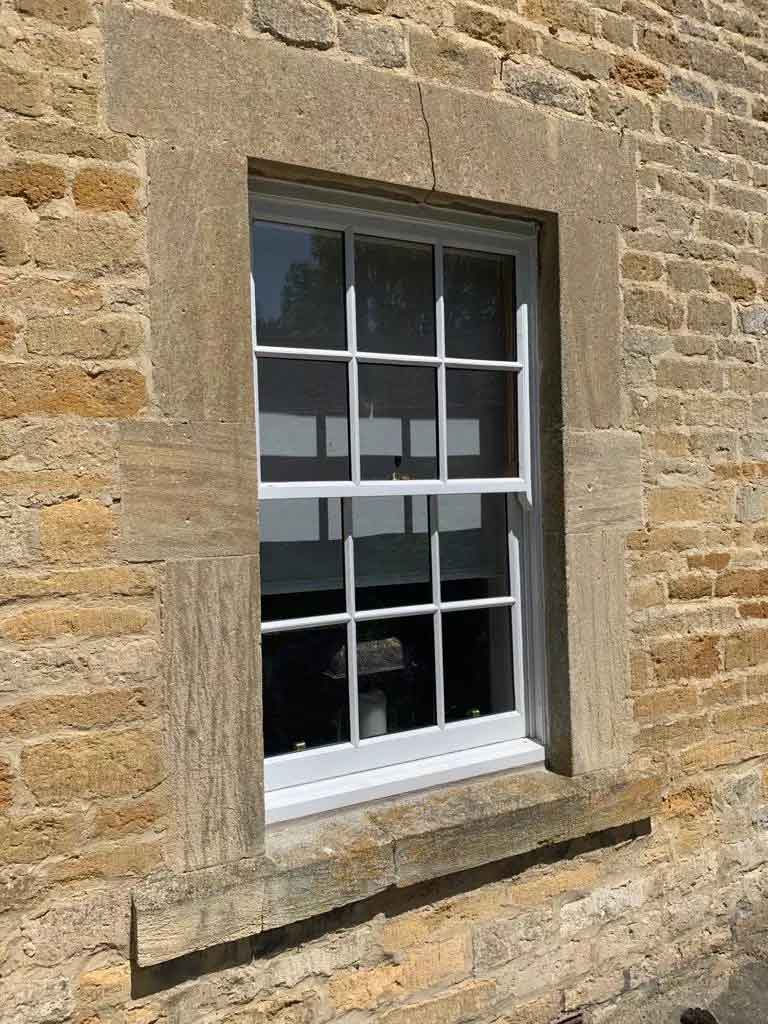 Sash and Case Window Installers Stirling
3. Manufacturing
Once the design is finalized, the manufacturing process begins. Skilled craftsmen carefully select and prepare the timber, ensuring that it meets the highest standards for quality and durability. The timber is then meticulously shaped and crafted into the various components of the sash and case windows, including the frames, sashes, and glazing bars.
Modern manufacturing techniques incorporate precision machinery to achieve exacting measurements and dimensions. However, traditional craftsmanship remains at the heart of the process, with artisans employing time-honored techniques to ensure that each component is a work of art in its own right.
4. Installation
The installation of timber sash and case windows is a critical phase that requires precision and expertise. It begins with the removal of the old windows, which are carefully extracted to minimize damage to the surrounding structure. This step often reveals any underlying issues that need to be addressed, such as rot or structural damage.
With the old windows removed, the new timber sash and case windows are carefully fitted into place. The frames are secured to the building's structure, ensuring a snug fit that prevents drafts and enhances energy efficiency. The counterweight system, a hallmark of sash windows, is meticulously calibrated to ensure smooth and balanced operation.
5. Glazing and Finishing
The glazing of timber sash and case windows is a delicate process that requires precision to achieve a perfect seal. High-quality glazing materials are selected to enhance energy efficiency and minimize heat loss. The glazing bars, if present in the design, are installed to maintain the authentic appearance of the windows.
The finishing touches are equally important. The timber is often treated with protective coatings, such as paint or varnish, to safeguard it from the elements and enhance its longevity. These finishing touches not only preserve the wood but also enhance the aesthetic appeal of the windows, ensuring they remain beautiful for years to come.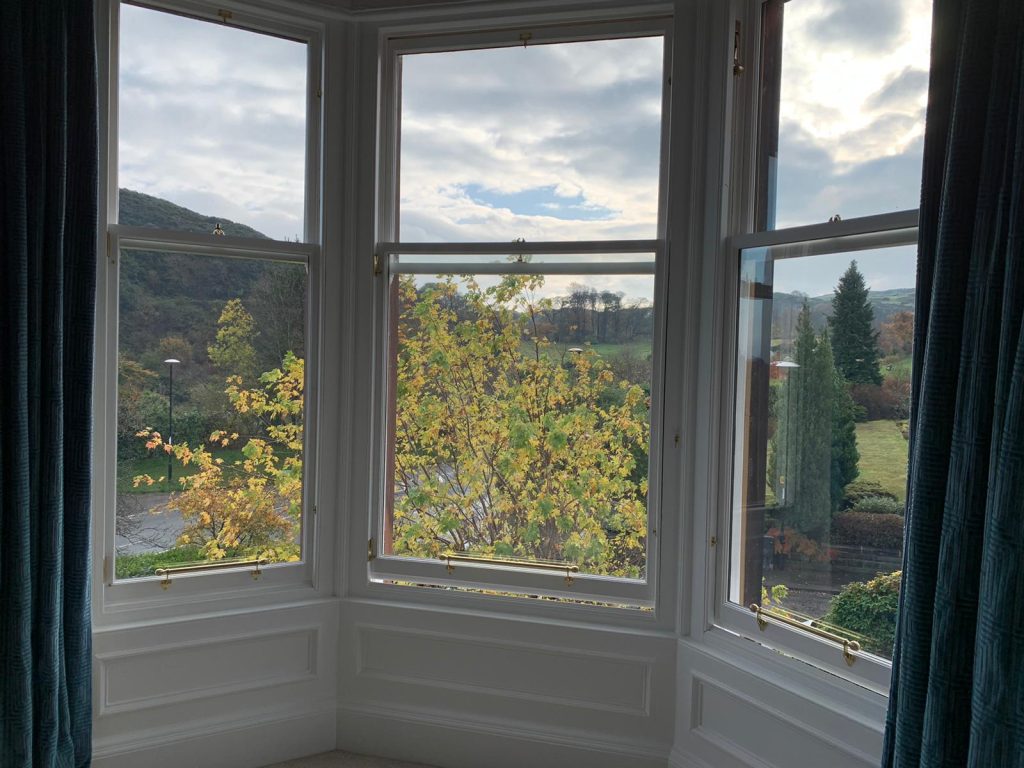 6. Quality Assurance and Testing
Before the installation is deemed complete, a series of quality assurance tests are conducted. These tests evaluate the functionality of the windows, ensuring that they open and close smoothly and that the counterweight system operates as designed. Additionally, air and water leakage tests are performed to verify the windows' energy efficiency and weather resistance.
7. Transformation and Impact
The installation of timber sash and case windows represents a transformative moment for a building. These windows have the power to enhance both the interior and exterior of a structure. Their classic design adds a touch of elegance and authenticity to any architectural style, from Georgian townhouses to Victorian villas.
Beyond aesthetics, timber sash and case windows offer practical benefits. Their vertical sliding design allows for efficient ventilation, and when properly installed, they contribute to improved energy efficiency and insulation. This can lead to reduced energy bills and a more comfortable living environment.
Moreover, timber sash and case windows are known for their longevity. When well-maintained, they can last for generations, making them a sustainable choice that minimizes the environmental impact associated with frequent replacements.
Sash and Case Window Installers Stirling
The installation of timber sash and case windows is a labor of love that combines craftsmanship, tradition, and innovation. These windows are not just functional elements but architectural statements that elevate the beauty and functionality of a building. hey seamlessly blend the past and the present, embodying the enduring appeal of classic design and the promise of a brighter, more energy-efficient future. In Stirling, Scotland, and beyond, the installation of timber sash and case windows continues to be a timeless testament to the enduring charm and elegance of these architectural wonders.
If you are looking for a finishing or rouging joiner in Dunblane, Bridge of Allan or Stirling then contact Joiners near me in Stirling on 07710 096553 for a no obligation and professional joinery service.
Hillhead Joiners Stirling install, restore, refurbish and repair timber sash and case windows. We also carry out all types of domestic and commercial joinery and carpentry services to Aberfoyle, Balfron, Bridge of Allan, Buchlyvie, Callander, Cambusbarron, Causewayhead, Denny, Dollar, Doune, Dunblane, Falkirk, Gargunnock, Kippen, Larbert, Menstrie, Stenhousemuir, Tillicoultry and all of Central Scotland.
| Joiners Dunblane |
If you are looking for sash and case window repairs in Stirling, Dunblane, Bridge of Allan, Kings Park Stirling contact Hillhead Joiners on 07710 096553.